TCNJ'S LIONESS LEADERS LUNCH – MALE PERSPECTIVE ON TEACHING
PODCAST: CENTERING DIVERSE PARENTS IN THE CRT DEBATE
The Urban Voice Newsletter is brought to you by the School of Education at The College of New Jersey (TCNJ) to centralize urban-focused programming. Under the leadership of Drs. Salika Lawrence, Tabitha Dell'Angelo, Jonathan Davis, Shamaine Bertrand, Geeer Burroughs, and Marissa Bellino, the Urban Education programs at TCNJ aim to enhance outreach, teacher education and professional development, as well as research with partners in the communities we serve and beyond. We provide a space for TCNJ students, faculty and staff, and community partners to add their voice, perspective and expertise to urban-related issues.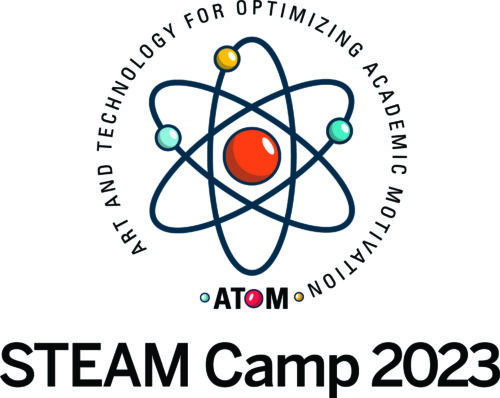 ATOM (Arts and Technology for Optimizing Academic Motivation) is a camp designed to: 1.help elementary, middle, and high school students become more aware of science, technology, engineering, arts, and mathematics (STEAM) career and college options available to them beyond post-secondary education; 2. address the need to diversify the teaching profession through recruitment and preparation of teachers of color. Students, while participating in hands-on problem-solving projects, receive mentoring and coaching from near-peer college students to support their development as independent, reflective learners.
Learn about STEAM Camp 2023 at: https://urbaned.tcnj.edu/atom-steam/

Become an Urban Educator with TCNJ's Urban Teacher Residency Program
– Earn a TCNJ Masters of Education in a NJ State approved certification area
– Open to anyone with a BA/BS and wants to become a teacher
– Black, Indigenous, Persons of Color please apply!
Our program offers:
Transcript review/advisement  – Tuition assistance/financial aid – Mentoring and professional development – Test preparation – Priority job interviews with partner districts
You must:
attend one upcoming information session – Register at: https://forms.gle/5DV5rsfB2NoXbYNi6
pre register with our Off Site Graduate Program – https://bit.ly/3y2uDwk   

complete your Bachelor's degree by May 2022
INFORMATION SESSIONS
May 9, 2022 11:30am – 12:30pm  or  May 1, 2022 5:30pm – 6:00pm
Location: Zoom Link
Meeting ID: 921 8851 4449 Passcode: 394636
For any questions please contact any of the following TCNJ School of Education Faculty:
Dr. Salika Lawrence, Professor & Campbell Endowed Chair of Urban Education


lawrencs@tcnj.edu

Dr. Shamaine Bertrand, Assistant Professor of Elementary Education


bertrans@tcnj.edu

Megan Gordon,

Assistant Director, Off-Site Graduate Programs


gordonm@tcnj.edu
Click here to print our flyer: URBAN EDUCATOR
---

Volume 2 – Spring 2022 | A Call to Action to Diversify Education
TCNJ Urban Education students discuss why are there few men in the educational field and it can be changed, what does teacher activism look like and why K-12 curriculum is "under attack".  Also an interview with Dean Suzanne McCotter about diversifying the future educators.
https://urbaned.tcnj.edu/wp-content/uploads/sites/85/2022/05/Urban-Education-Newsletter-Spring-2022-final.pdf
---
Teaching fo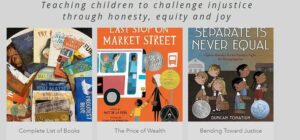 r Social Justice: Hard Truths Initiative – A Picture-Book Reading List
The Hard Truths initiative puts a spotlight on social issues by facilitating opportunities for TCNJ's teacher candidates to use children's book to raise awareness of inequities. Created and curated by Anne Peel, TCNJ Associate Professor of Literacy; Hard Truths is a collection of picture books that tell the truth about some difficult aspect of children's lives here in America: the history of enslavement and trauma so many have inherited; the pain of leaving behind everything they knew as recent immigrants who might be met with hostility rather than welcome; the rejection of their family and community practices when they come to schools where they might feel like an outsider to a dominant culture, and so many other difficult courses children must navigate. Learn about Hard Truths: https://peela1.wixsite.com/hardtruths
Anne taught high school English for 14 years in public schools in Philadelphia and New Jersey and continues to maintain collaborations with multiple districts across New Jersey, providing professional development support in literacy instruction. Her scholarship has been published in English Journal, Journal of Language and Literacy Education, and Literacy among others, and she has presented her research at numerous national and international conferences. She was awarded the Edward Fry Graduate Fellowship in Literacy from Rutgers University. Learn about Anne: https://specialeducation.tcnj.edu/about-the-department/faculty/anne-peel-2/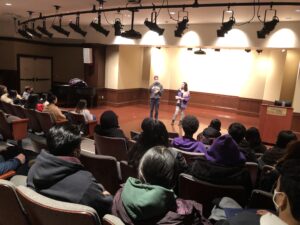 SOE Preservice Teachers working with high school students
On 11/30/21 preservice teachers in our Urban Education program hosted 10th, 11th, and 12th students from STEMCivics high school in Trenton, NJ. This visit was a follow up to presentations the preservice teachers gave earlier in the semester at the high school. The on-campus visit included presentations about Admissions and Financial Aid and campus tours led by the pre service teachers.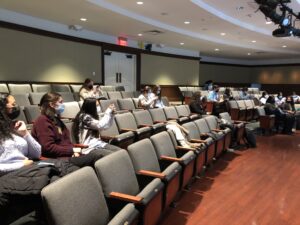 Partners from Trenton Public Schools stopped by to chat with preservice candidates in the Urban Education program about pathways into teaching. The visitors James DiDonato, Executive Director of Human Resources; Sandra Iturbides, Supervisor of ESL/Bilingual Programs, Secondary, and Joyce M. Caine, Supervisor of Coaching and Development, shared their own strategies for building relationships with urban schools and communities: mentoring, tutoring, community service, and substitute teaching and offered recommendations for prospective teachers. 10.21.22