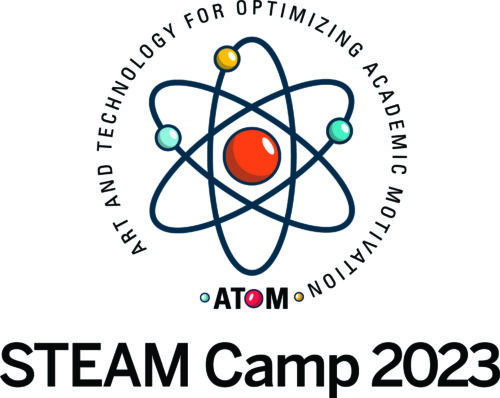 Please Donate To STEAM CAMP 2023 to keep it a free program
ATOM (Arts and Technology for Optimizing Academic Motivation) is a camp designed to: 1.help elementary, middle, and high school students become more aware of science, technology, engineering, arts, and mathematics (STEAM) career and college options available to them beyond post-secondary education; 2. address the need to diversify the teaching profession through recruitment and preparation of teachers of color.
Students, while participating in hands-on problem-solving projects, receive mentoring and coaching from near-peer college students to support their development as independent, reflective learners.
Preservice teachers get experience working with diverse learners and professional development to support their pedagogical content knowledge. They participate in professional development so they can develop and lead hands-on lessons.
The camp is for urban school students in school districts that are members of the School of Education Professional Development School Network. Grade levels are elementary (grades 3-5), middle (grades 6-8) and high school (grades 9-12).  It is free for all students.
ATOM STEAM Camp 2023 will include day camps offered on weekends during the TCNJ spring semester and a week-long experience in the summer. Dates and times to be announced soon!
ATOM STEAM CAMP 2022 – Learn about the inaugural camp experience
K – 12 Students – Thirty-three (33) students from Burlington City Public Schools in Burlington City, NJ and Paterson Public Schools in Paterson, NJ participated in the pilot.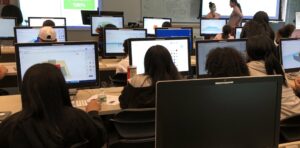 During the virtual camp elementary students learned about the importance of repurposing plastics and the role of plants in the environment.  The students created a birdhouse using recycled materials. The middle school students focused on clean drinking water, researched the lead levels in New Jersey's drinking water, and created an at-home water filter with natural materials.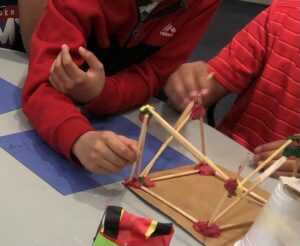 During the in-person camp all students worked on ways to design and build safer homes during an earthquake.  Although both the elementary and middle school students worked on the same problem, they were provided with unique materials to approach the problem. Watch the video of the earthquake tested homes – https://twitter.com/i/status/1535697635864100865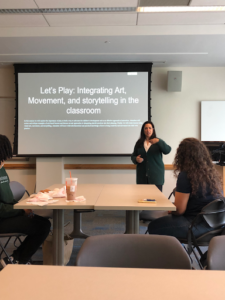 The in-person and virtual professional development workshops were led by current teachers and faculty.
Design Thinking Across Science Disciplines with Dr. Marisa Castronova, middle school science teacher
Making an Integrative STEM Lesson with Ellie Barkin, Teaches Integrative STEAM, grades 3-5
Let's Play: Integrating art, movement and storytelling in the classroom with Dr. Tabitha Dell'Angelo, TCNJ Online STEM Resources with Angelica Berrio, M.Ed., STEM Teacher
Planning a Problem Based Learning Unit with Elizabeth West, Middle School Science/ Automation/ Robotics